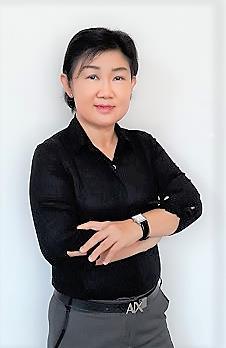 ---
Loan Market Thamrin
Lippo Thamrin Lantai 5, unit 5-02, Jl. M.H Thamrin No.20, Gondangdia, Menteng, Jakarta Pusat, 10350

thamrin@loanmarket.co.id
(021) 29023567
Helen Bingei
Loan Adviser - Loan Market Thamrin
---
Testimonial from Client :
Mba Helen is a very patient person to explain and lead me every step of the procedure, and direct me to get the target that I want.
The service is prompt and very satisfying. Thank you. (Mira M. - Mortgage Client)
Good morning everyone,
Hi, I am Helen, Loan Market Thamrin, Jakarta.
My main purpose is to help clients to make sure theirs loan remain COMPETITIVE once settle. Each lender has different interest rate, policies, risk appetite, and while not everyone will qualify everywhere.
I will help you understand exactly what you're eligible for and guide you through the entire process, sort of paperwork, saving time and money, until you get approved with best deal.
Experience & Skills
Experienced banker with 18 years at CIMB Niaga bank.
Skilled in loans, mortgage landing, credit retail banking, credit commercial, corporate finance and risk management.
Because you are our priority.
It's all about the HEART, find the one that suits you with the most.
Loan made simple.
Your simpler way please call me.
Helen Bingei
0819-0500-0419
Email :
helen.bingei@loanmarket.co.id